Therapists Beyond Borders is a 501(c)(3) nonprofit organization on a mission to create a sustainable difference in communities that need therapy services abroad. Responsibility, Affordability, and Sustainability are at the core of everything that they do. Therapists Beyond Borders takes great care in selecting partner sites, and teaming with them to grow a robust ecosystem of physical, occupational, and speech therapeutic care.
Pictures Say A Thousand Words
Therapists Beyond Borders captures a vibrant story of who they are through the many pictures taken of their journey helping others.  Learn more about the organization and cause.
Supporting The Cause
Therapists Beyond Borders is working hard on their 2019 fundraising goal to open their doors to volunteers and initiate their programs.  Support their cause by donating, or learn more about volunteering.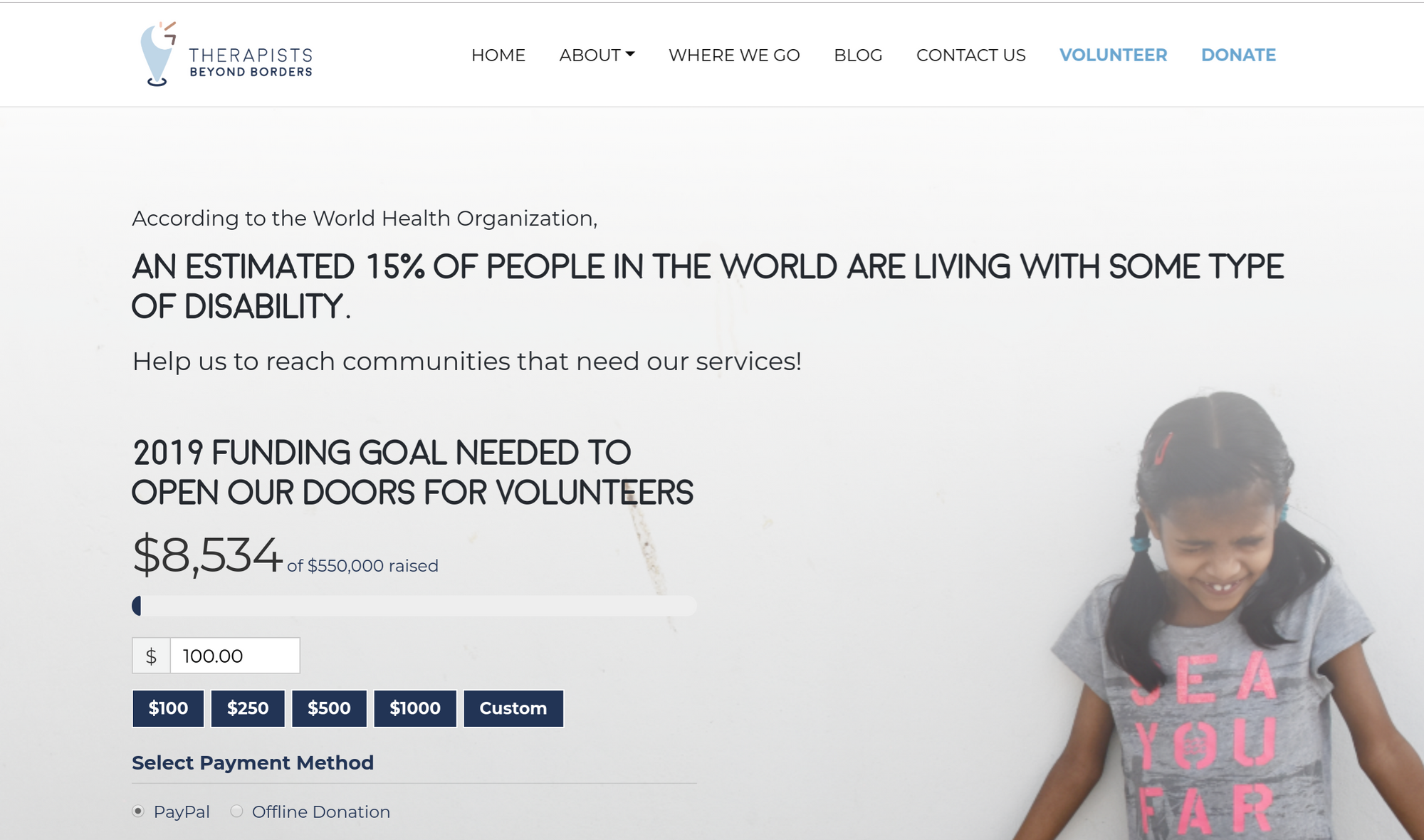 Need a new website?  Don't hesitate to reach out to us at

[email protected]